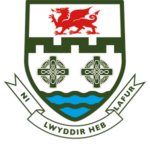 It gives me great pleasure to present you with the school website for 2023-2024. In it, you will be able to read about the school's aims as well as the ethos and values of the school. In addition you will have a taste of the busy academic and cultural life of the school.
          As the only Welsh medium high school in Flintshire, which serves six Welsh medium primary schools, we offer a truly bilingual education to all our pupils. Pupils from English medium primary schools can join the Immersion Course at Ysgol Maes Garmon in year 7 and be taught Welsh by specialist language teachers.
          Every learner at Ysgol Maes Garmon is regarded as an individual who is an important member of the 'family' of Ysgol Maes Garmon. This fundamental principle of respecting each individual and placing the individual's needs at the centre forms the basis of the school's ethos, values and success as a good school. We are confident that our individual learners will be proud to be members of this 'family', proud of their Welshness and their bilingualism, and able to contribute positively to a multi-lingual Wales and Europe.
         One of the greatest strengths of the school has always been its caring, open and happy ethos where learners feel at home and are able to flourish. Our teachers go the extra mile to offer a variety of extra-curricular opportunities for our pupils in order for them to have wider experiences.
          The focus is on achieving each pupil's potential and every effort is made to attain the highest standards of academic achievement for each individual.
          The school's motto, 'Ni lwyddir Heb Lafur' is still as relevant today as when it was first adopted in 1961. Quite simply it means that you 'can't succeed without hard work' and this is one of our core values here at the school.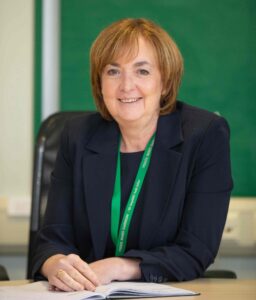 Our Headteacher – Bronwen Hughes B.Add
23.10.2023 School OPEN.
We have checked the site following the floods of 20.10.2023 and we are pleased to announce the school will be open on 23.10.23.